CoochieCrunch Presents: MYTHS & MONSTERS
Bristol's Badass Burlesque Show is BACK for 2019 & this time we're MONSTROUS!
We went to Hades, Hell & Valhalla to get the sassiest, sexiest, most beastly babes we could find & then we brought them all to Bristol, just for you!
Hosted by the Queen of The Damned, Dis Charge.
We put the UHHHHH in Urania and the OOOOHHH in Odin with this line-up worthy of the Pantheon:
Friday 25 October 2019
Smoke & Mirrors Bar
8 Denmark Street
Bristol
Doors 8pm
Show 9pm
Tickets £13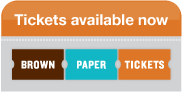 Photo by Philipp Fussenegger
Artwork by Kids From Fridges
Modelled by Lily Lustre
No Late Admittance
No refunds except in the unlikely event of show cancellation
Line-up subject to change
Seating is first come first serve, please drop us a line at CoochieCrunch@gmail.com if you are arriving in a large group and we will endeavour to seat you together.
If you are attending in a wheelchair, please email us at CoochieCrunch@gmail.com so we can make sure everything is accessible for you.
We operate a 'Safe Space' policy. If any audience member acts in a way that makes our audience, crew or cast feel unsafe, they will be asked to leave. This is entirely at the Producer's discretion.
Please remember to bring either your paper ticket, printed email ticket or have your email ticket ready on your phone. We cannot admit you without your ticket.