The Queen of Slinky, Sensual Stripper floor work, Kitty Velour is coming back to Bristol to bust out some badass moves.
How to be devilishly sweet!  BRAND NEW FOR 2018! A fiercely feminine floorwork class that focuses on HOW you move, so youll be bringing all the sweet goods to the stage. Learning to add sass and spice to your flow around the pole and on the floor, and elevate your dancing with added stage presence, attitude and badassery!
Cake & Candy is about discovering the most coveted stripper skill of them all – confidence, and how to leave your audience longing for more! Created for those who may struggle to feel sexy – well be finding the trap queen within, and letting her out to play!
All levels welcome.
Please bring:
Knee pads
Long socks/leg warmers
Pleasers if you have them!
LET'S GET SEXY!!
Pink Kitten Dance School
The Old Malt House
4-6 Pennywell Road
Bristol
BS5 0TJ
***We will be in Studio 1, entrance on Pennywell Road***
Saturday 21 April 2018
12:00 – 1:30pm
£40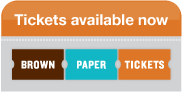 Image of Kitty by Shannon Swift
Artwork by Kids From Fridges
By taking this class you confirm that you are fit and healthy and able to take this class. You agree to follow the instructors safety instructions in warm-up and through out the class. Neither the organisers, the venue, or the instructors are liable for any injury sustained in this dance class.
http://www.coochiecrunch.com
http://www.pinkkittendanceschool.com