CoochieCrunch Presents: The Simpsons VS Bob's Burgers
We're back for 2018 & this time, we're bringing the pink frosted donuts & the juicy burgers!
Bristol's Badass Burlesque Show, CoochieCrunch is now in its 6th year and we are bringing your favourite cartoons TO LIFE!
Get your neon green nuclear glow on & dust off your pink bunny ears.
Hosted by the Beehive Queen, she of the pearl necklace, Marge Simpson aka Dis Charge
Check out this french fried line-up:
Fantasic Ms Fanny
Lux DeLioux
Ally Katte
Angelique Dominique
Wanda B Mine
Tabitha Tease
and Tuesday Laveau
Friday 16 February 2018
Smoke & Mirrors Bar
8 Denmark Street
Bristol
Doors 8pm
Show 9pm
Tickets £12.50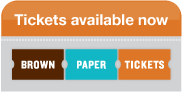 Image by TBP Photography
Artwork by Kids From Fridges
Modelled by  Dis Charge & Fantastic Ms Fanny
No Late Admittance
No refunds except in the unlikely event of show cancellation
Line-up subject to change
Seating is first come first serve, please drop us a line at CoochieCrunch@gmail.com if you are arriving in a large group and we will endeavour to seat you together.
If you are attending in a wheelchair, please email us at CoochieCrunch@gmail.com so we can make sure everything is accessible for you.
Please remember to bring either your paper ticket, printed email ticket or have your email ticket ready on your phone. We cannot admit you without your ticket.