CoochieCrunch Presents: It's A CoochieCrunch Christmas
CoochieCrunch Presents: A CoochieCrunch Christmas!
We're back & this time we're FESTIVE!
Tis the Season to be naaaaaasty. It's time to jingle those bells & bounce those butts at the annual, legendary, COOCHIECRUNCH CHRISTMAS
Hosted by your Badass Brussel Sprout, Dis Charge
Featuring the Bourbon in your Eggnog, Tuesday Laveau
Featuring a line-up guaranteed to trim your turkey & tousle your tinsel:
Roxy Stardust
Oliver Assets
Nunchuck
Miss Betty Blue-Eyes
Lynn Ruth Miller
Tuesday Laveau
Lady Wildflower
These shows sell out, so don't hesitate, CELEBRATE!
Thursday 14 December 2017
Smoke & Mirrors Bar
8 Denmark Street
Bristol
You have TWO Showtimes to choose from:
Early Show:
Doors 7pm
Show 8pm
(Please note the earlier than usual showtime)
Late Show:
Doors 9:30pm
Show 10pm
Tickets £12.50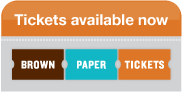 Image (c) TBP Photography
Artwork by Kids From Fridges
No Late Admittance
No refunds except in the unlikely event of show cancellation
Line-up subject to change
Please note that tickets will only be honoured for the show they were issued for i.e. 7pm show tickets are only valid for the 7pm show, 9:30pm tickets are only valid for the 9:30pm show
Seating is first come first serve, please drop us a line at CoochieCrunch@gmail.com if you are arriving in a large group and we will endeavour to seat you together.
If you are attending in a wheelchair, please email us at CoochieCrunch@gmail.com so we can make sure everything is accessible for you.
Please remember to bring either your paper ticket, printed email ticket or have your email ticket ready on your phone. We cannot admit you without your ticket.